Google and Facebook both announced link shortening services this week – Google's – goog.gl and Facebook's fb.me (mostly used in twitter and mobile shares, but fb.me/ducttapemarketing takes you to my Fan page.)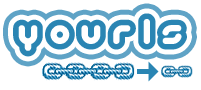 Link shorteners have been around for years, but they are certainly getting hot right now it appears. I think I first used one called TinyURL as far back as 2000. What these scripts do is take very long URL like this search string on small business marketing – http://www.google.com/search?q=smallbusiness+marketing&ie=utf-8&oe=utf-8&aq=t&rls=org.mozilla:en-US:official&client=firefox-a and allow you to turn it into something tidy and even memorable like this http://dtmcoach.com/smbizmarketing. The brevity required on Twitter spawned a host of these services for the very practical shorter links, but because link shorteners are redirection scripts, and they pass the visitor through a link, they can also provide a variety of tracking and analysis for what happens to that link.
I use su.pr for instance to shorten links on Twitter, track and analyze, and tap into additional traffic from the tool's sponsor StumbleUpon. Others commonly use Bit.ly and Ow.ly for the various features they offer.
Since everyone is doing it, I thought I would let you know about a way to create your very own, branded link shortening service, giving you the ability to create links that support your brand while impressing all who come into contact with your short links.
Here's how you do it.
1) Get a really cool short URL (you can host it on any URL, but the idea is short – I have dtmcoach.com and duc.ttape.us for example)
2) You'll need hosting – pretty much any host that could run a WordPress blog will do
3) Grab a free program called Yourl – read the installation instruction that come in the Readme.html file – the only real trick is a little bit of set-up in one file for the database (if you've set up a WordPress blog you'll be familiar)
4) Check to make sure the setting for privacy is true and custom is true – you don't want just anyone to create links using your brand, right? The custom setting allows you to create a word or phrase for your link so you can have /product vs. /ek3isk
5) Start creating links like dtmcoach.com/awesomeblog (that will bring you right back here)
6) View your dashboard to track and edit your links (Once you start putting this links out there you don't want to change them)
7) Set-up the toolbar widget so you can create your URLs on the fly from any site or page you are visiting and easily submit to Twitter, Facebook or MySpace.